"Vetro in Arte" artistic stained glass windows: tradition, innovation and lightness of glass
"Vetro in Arte", based in Stresa (Verbania), designs and creates mainly artistic stained glass windows for decor and Sacred Art. It operates on the Italian and international market by directly taking care of every aspect of delivery and installation. Its products are at the highest artistic level since it uses the entire range of known techniques (lead, Tiffany technique, grisaille painting, Silver Yellow painting, high-temperature ("GranFuoco") 650° painting, Sandblasting with 3 levels of intensity and bas-relief sculpture) as well as new techniques tested and developed in its own workshop.
Our workshop is characterised by the widely recognised originality of its projects, which are considered unique by everyone in terms of creativity and technical skill, and extends its activity to the design and creation of interior artistic decoration, combining different techniques (stained glass, stuccoes and frescoes).
Our approach is based on three key areas:
TRADITION which must be respected at all times.
INNOVATION of themes, techniques and ideas.
LIGHTNESS, indispensable for the end result.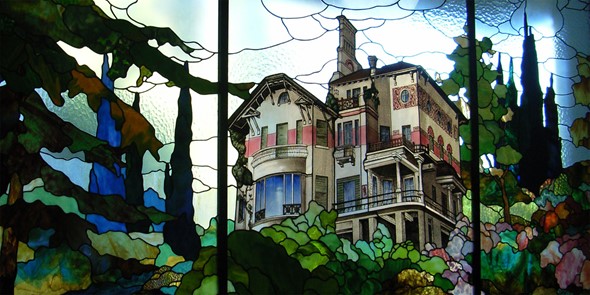 Stained glass windows painted and baked at a very high temperature ("GranFuoco") – Sacred and profane
Created with the traditional technique by using vitrifiable enamels, polychrome and "Silver Yellow" grisaille
+ info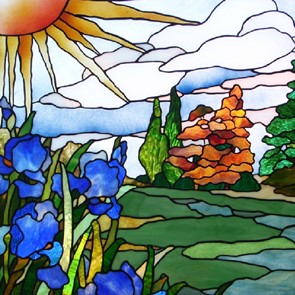 Stained glass windows with the Tiffany technique
Tin plated by using multicoloured opalescent-iridescent Favrille glass
+ info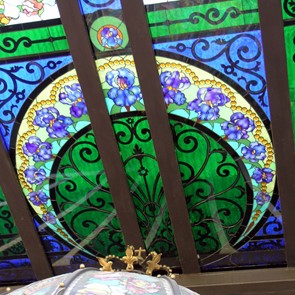 Bright ceilings or in full light
Large in size, they have a remarkable decorative and chromatic impact and are mainly created with mixed technique
+ info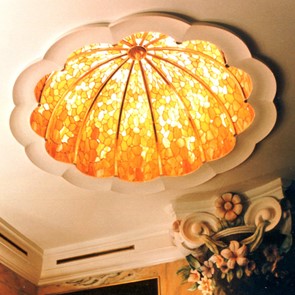 Domes, self-supporting ceiling light fixtures and interior lights in various sizes
Exclusive feature: the total absence of supporting frame
+ info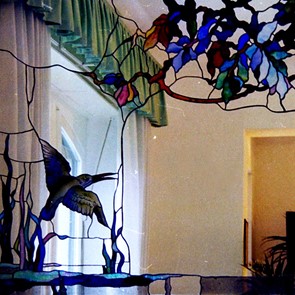 Mirrors with inserts painted at a very high temperature
Created with the "Tiffany" technique, they use stained glass or inserts painted and baked at a very high temperature
+ info
Sculptures and bas-relief with sand-jet treatment
A high-pressure jet of fine sand is used by the Master as the sculptor uses the chisel
+ info
Sandblasting with three levels of intensity
By playing with various degrees of sandblasting intensity, you get different shades.
+ info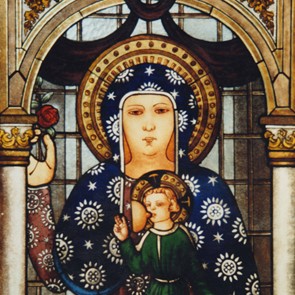 Stained glass windows for churches
Stained glass windows for places of worship with traditional or mixed technique
+ info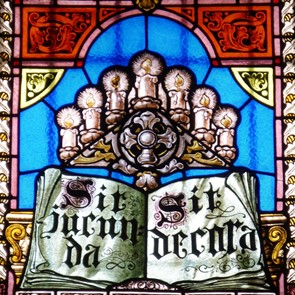 Restorations: conservative and supplementary
Restoration is carried out in full compliance with techniques and tradition
+ info
WE CREATE AND DELIVER OUR WORKS WORLDWIDE
So far no request, however complex, has been rejected by us. We are able to undertake any kind of project